Water supply interruptions have occurred often in Selangor in recent years due to a variety of factors, including maintenance tasks, water treatment plant closures, and pollution issues. Depending on a variety of variables, the amount of disruptions may change from year to year. The Selangor state government and water agencies do, however, take steps to limit disruptions and guarantee that the affected districts' access to clean, safe water is restored as quickly as possible.
Grohe has invented a system, by adding bubble into the water outlet you can reduce water consumption by 50%. They have a name it is called EcoJoy
You see, GROHE has come up with a clever way to mix air with water, making it feel like you're using more water than you actually are. It's like when you add bubbles to your soda, and suddenly it feels like you're drinking a lot more than you actually are!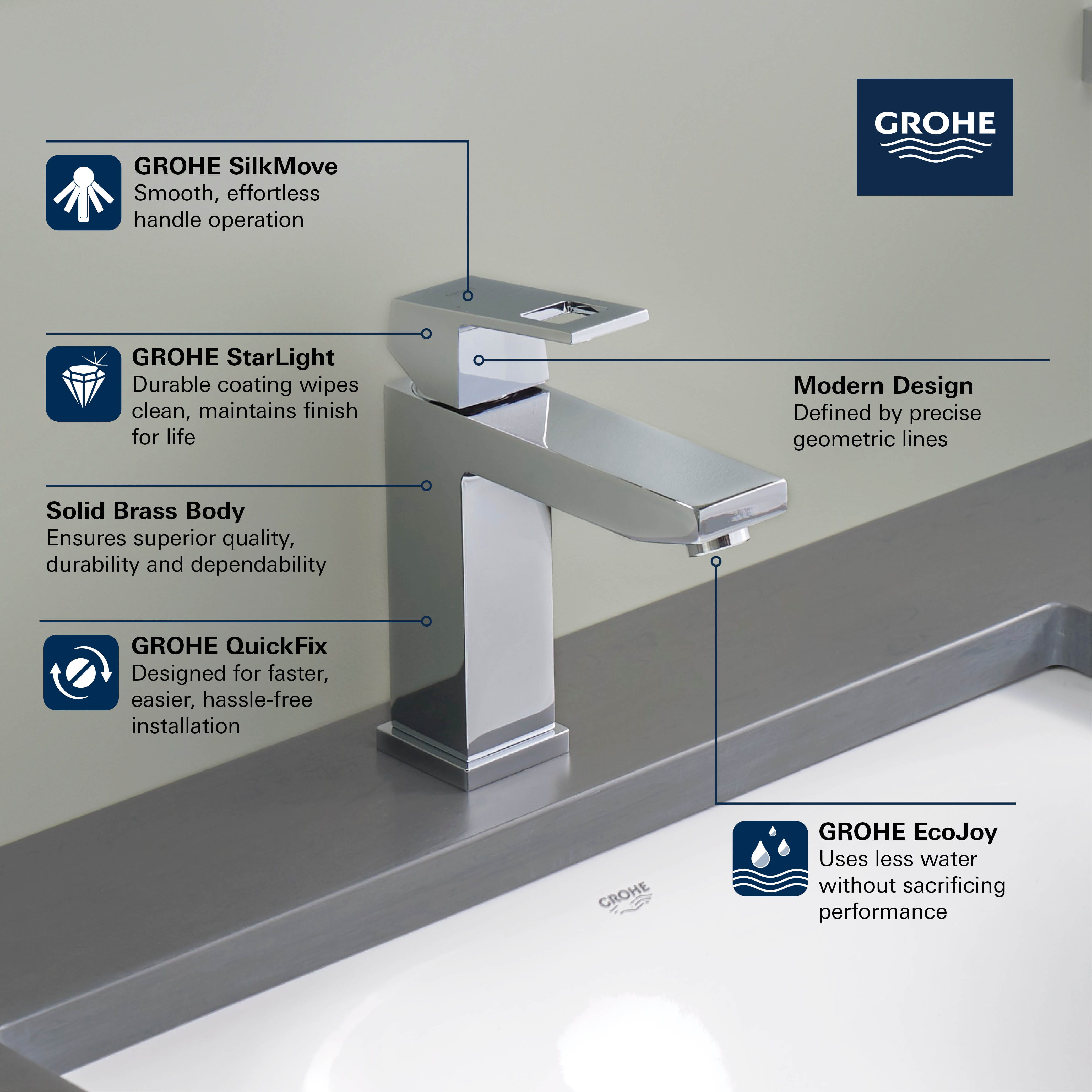 "The standard flow for faucets is 2.2 gallons per minute (GPM) but with the installation of a Grohe faucet, it can be reduced down to 1.1 GPM. Doubling your water lifespan"
Milicent, Grohe Engineering Malaysia
EcoJoy is a fancy technology created by GROHE, a company that makes bathroom and kitchen stuff like faucets and showerheads. What EcoJoy does is it saves water by mixing air with water, which makes it feel like you're using more water than you actually are.
So, you get to enjoy a good shower or wash your hands without wasting a ton of water. It's perfect for people who care about the environment and want to save money on their water bills too.
To understand how everyone guage water consumption , let us understand more about average GPM (Gallon Per Minutes) / LPM (Liter per Minutes)
The average water flow per minute can vary depending on the specific situation, such as the type of fixture or appliance and the water pressure. However, here are some general average flow rates for common household fixtures:
| | |
| --- | --- |
| Household fixture | Flow rate / GPM |
| Kitchen | 1.5-2.5 |
| Bathroom | 1.2-1.5 |
| Showerhead | 2.5 |
| Toilet | 1.6 / flush |
'Grohe Sales Representative'
Grohe strives to ensure that its sales representatives are well trained and equipped to provide their customers with the best possible service and support.
Does Grohe provide warranty ?
Grohe offers a limited warranty that covers defects in materials and workmanship for a certain period of time from the date of purchase. The warranty may cover repair or replacement of the product or parts, depending on the specific terms and conditions.
Do you do supply only or include installation?
External parties do installation, but we can provide supplies only.
How many distributors are there?
Grohe has multiple distributors but do ensure you are getting them from the right distributor to ensure you are getting genuine products.
Can i replace the components myself?
Yes, you may. As for the components, you can get it by contacting the distributors.
Can i use Grohe for lower cost projects?
Yes, you may use Grohe for any range of projects. Afterall Grohe can be considered as a personal need in shower, kitchen, etc
---
---
---
Note: To protect our designers & suppliers community from spam and harassment. Your contact requested will be routed to Buildex.my representative. We will connect you to the representative asap.